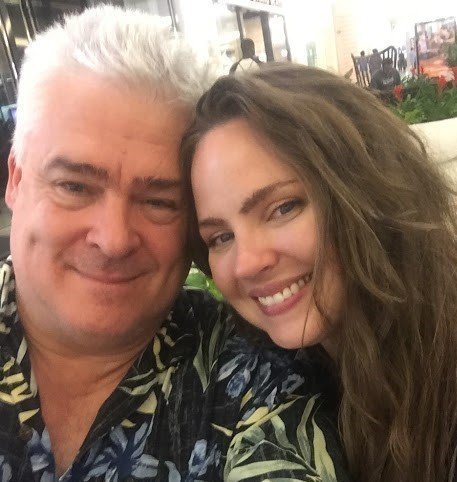 Matt Shea is a developing author having published nine books. He is greatly inspired by the writings of Andy Griffith and focuses on the common folk that small towns are made of.
He credits the success of his first book, "The Groundskeeper And Other Short Stories" to his family. The values that were instilled throughout his childhood gave him the strong sense of justice that is conveyed through his writings. The Shea family is only an average American family from an average neighborhood. Their secret was that they were close knit and accepted others.
Matt's mother, Vyerl set an example of being self sacrificing; having never placed herself first. She always cared about the feelings of others, no matter who they were. She even sponsored many foster children despite having a family of eight. During the holidays, the Roman Catholic mom would also have a Hanukkah bush for their Jewish friends. There were years when the family would make Christmas gifts and personally deliver them to seniors in rest homes.
The very table that Matt writes all of his stories on came from a childhood neighbor, Netta Wilson. Through time, Netta had to be relocated to assistant living due to deteriorating health. Vyerl never forgot that she and Netta traveled to see the Vatican together. Care packages, visits, and transporting Netta to spend Sundays at their home became a ritual until her last day. When she passed away, Matt was bequeathed an antique table from Netta. A priceless heirloom that he regards as sacred.
Many of Matt's friends are senior citizens or foreign born. He has the common practice of brewing a pot of tea and inviting them over to watch Alfred Hitchcock. Together they will watch Alfred, share a cup of tea, and afterwords listen to his manuscripts. Sometimes these social gatherings last well beyond midnight. "This is where I get most of my ideas," says Matt. "I learned this from my mom."
Matt Shea appreciates all who take the time to read his stories. He loves feedback and offers his email address for any comments or suggestions you might have. Matt promises to do his very best to answer all who write him. His goal is to reach out to his audience and improve as a writer and a person.
Matt Shea considers himself Extremely Blessed by his family; his three brothers and two sisters have  shown him support. Unlike many families, they still gather with their parents from family holidays. The Shea Family Values are based on accepting everyone, and they especially care for senior citizens in the disadvantage. 
His daughter, Laura, along with his nieces and nephews, share their world with the rest of the family. Through the young people, the adults get to relive their own childhood. 
A union worker for thirty-two years, Matt found himself surrounded with average people and got a close look at what their lives were all about. This opened his eyes and taught him many lessons about others as well as himself.
When Matt retired in June of 2010, he pursued his lifelong dream of becoming an author. His inspiration has been fueled by being a worker, brother, devoted dad, and loyal son. These gifts motivate him to write about the trials of everyday life for the common man.