Welcome to Matt Shea Project Page. Projects include audio book development, team narrators, radio interviews, book development, short stories and more. In addition, we have an archive page of history of radio and podcast interviews with Author Matt Shea and guests. We encourage you to browse through our recent projects. We look forward to hearing from you Drop us a line or sign up for our FREE Offers found throughout Matt Shea Books.
Narrated By Kevin McDonald
Synapsis For Elmo
Audio Book "A BARREL FULL OF MONKEYS"
A Barrel Full Of Monkeys is an audio book read by a group of seemingly harmless radio personalities who mean well – with a touch of insanity thrown in! The short stories written by Matt Shea are excerpts from The Grounds Keeper And Other Short Stories, Judge Alvin Wong In The Mouse That Roared, Lauratown And Other Short Stories, and The World's Greatest Rock Star And Other Short Stories.
"We Invite You To Join Our Adventure For Only $5.00!"
A BARREL FULL OF MONKEYS
Get Your Audio Book Today!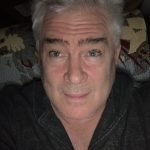 Matt Shea reads: "The Groundskeeper" From "The Groundskeeper And Other Short Stories" By Matt Shea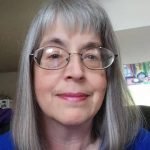 Eileen Grimes reads: "Secret Radioman" From "Judge Alvin Wong in: The Mouse That Roared" Plus "Lauratown And Other Short Stories"And "The World's Greatest Rock Star And Other Short Stories" By Mat Shea
Doug Johnston reads:"The Truth Chamber" From 'The Groundskeeper And Other Short Stories' By Matt Shea
Kevin McDonald reads:"The Haunted Exercise Bike"From '"Judge Alvin Wong In The Mouse That Roared' Plus  "Lauratown And Other Short Stories"And "The World's Greatest Rock Star And Other Short Stories" By Matt Shea
My Independence Report Podcast